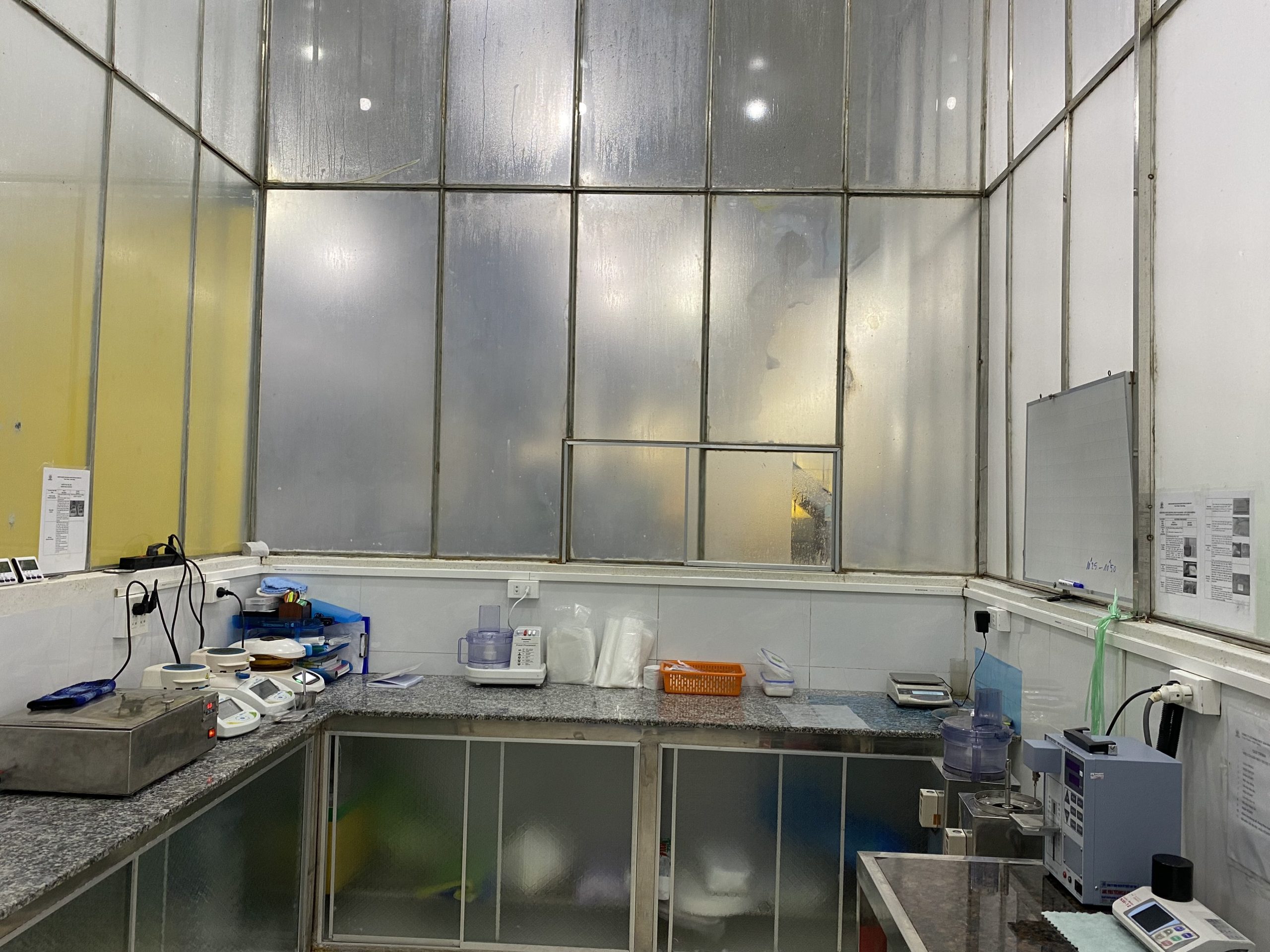 Testing procedure
Freeze 400g sample at temperature – 80C to -50C.
Cut sample into small segments 1-2cm2.
Put sample into Mixer, grind till the temperature reachs 00C đến 20C, and add 3% salt. Keep grinding 5 – 7 minutes until temperature reachs 120C then stop.
According to the senses, the sample is no clusters of insolubilized protein.